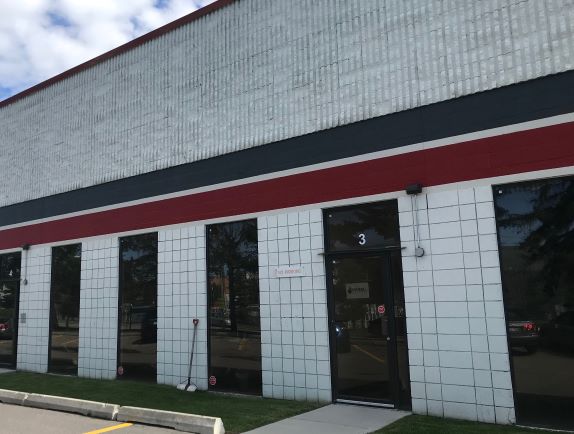 PERM Inc.'s story begins in 1994 in Calgary, Alberta. Dr. Apostolos Kantzas founded PERM Inc. as a Special Core Analysis and R&D Laboratory for the oil and gas industry. PERM Inc. is also known as the Tomographic Imaging and Porous Media Laboratory (TIPM Lab), and it was located on the University of Calgary campus. In 2012, PERM outgrew the space at the University of Calgary and moved into a laboratory off-campus.
PERM Inc. specializes in conducting Special Core Analysis & Enhanced Oil Recovery Studies on core for the oil & gas industry. Whether it is doing full diameter corefloods at high pressures and temperatures or conducting complex relative permeability measurements while scanning, PERM Inc. routinely takes on complex projects.
PERM Inc. has worked with virtually all the major oil companies operating in the Western Canadian Sedimentary Basin (both domestic and international) and has also worked on various reservoirs from around the world.
PERM Inc. became known for utilizing non-invasive tools and sensors such as CT Scanners and NMRs, to help provide additional data and aid in understanding what is happening within the core during core experiments.
PERM Inc. has a lot of experience with heavy oil and bitumen (both oilsands and carbonates), as well as other unconventional reservoirs.
What makes PERM Inc. different than other core analysis companies?
PERM Inc. strives to improve and push the boundaries of what is possible. PERM Inc. exists to tackle the complex problems other laboratories are unable to. For this reason, we have created a multidisciplinary team with skills ranging from Chemical & Petroleum Engineering to Geology and everything in between. All of our staff hold Ph.D. or MSc degrees, and they are routinely tasked with finding solutions to complex problems.
Advanced / Special Core Analysis (SCAL)
Chemical & Petroleum Engineering
CT Scanning & Magnetic Resonance
Corefloods (Full Diameter, High Pressure, High Temperature)
Unleashing reservoir potential with Special Core Analysis and Enhanced Oil Recovery.
From marginal to profitable through physics and technology.